Birmingham Review presents:
REWS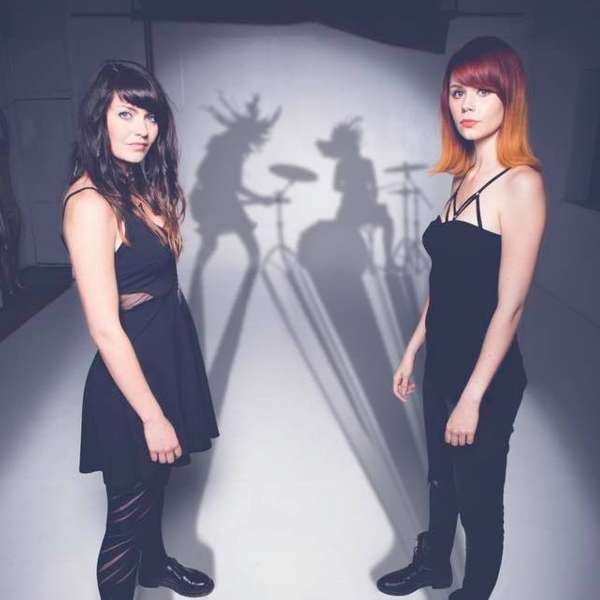 Line Up
REWS… are a Huw Stephens' "Tip Of The Week" on Radio 1 with their new single - "MISS YOU IN THE DARK". Also played on Radio 6 with Tom Robinson and all 38 BBC Introducing shows! Tom said "They return in excellent form with another guitar driven, spiky, pop anthem."
REWS… are the sassy, high energy, pop rock duo consisting of songstress Shauna Tohill (NI) and beat-maker Collette Williams (Wales). Together they are creating a genuine buzz on the UK/Irish music scene following the release of their four recent singles. "Can You Feel It", "Death Yawn", "Shake Shake" and now the chart banging "Miss You In The Dark". Across the summer Shauna & Collette have performed at a string of high profile festival performances including Glastonbury, Green Man & Kendal Calling to name but three.
REWS… are lining themselves up to break through in 2017. Booked for Brighton's GREAT ESCAPE '16, Belfast's OUTPUT '16, Wrexham's FOCUS WALES '16, Manchester's OFF THE RECORD '16, Cardiff's SWN FESTIVAL '16 and Hamburg's REEPERBAHN '16 - The industry is waking up and listening to their great single releases. They will tour in the spring of 2017.
---
MILESTONES
RADIO - New single just out "Miss You In The Dark" Huw Stephens "Pick of the Week" and played on all 38 local BBC Introducing shows as well as Radio 1 and Radio 6. Also played on Radio 6 Steve Lemaq on Drive Time, Radio X as John Kennedy's EXPOSURE HOT ONE and John O'Connell's Shock of the New on Daytime. Also Team Rock, Kerrang Radio and even plays on Inter FM which is Japanese National Radio!
INTERNATIONAL SHOWCASES – Invited to perform at Brighton's The Great Escape '16, Belfast's Output ' 16, Wrexham's Focus Wales '16, Manchester's Off The Record '16, Cardiff's Swn Festival and Hamburg's Reeperbahn '16 showcase festivals.
FESTIVALS – In 2016 REWS played Glastonbury, GoldCoast-OceanFest, Chagstock, Kendal Calling, Beautiful Days, Green Man to name just a few.
MANAGEMENT – Managed by Jawdropper Management (IE)
RECORD OF THE DAY – The last three recent singles "Miss You In The Dark", "Can You Feel It?" & "Death Yawn" have featured on industry magazine Record Of The Day. In fact Record Of The Day liked "Miss You In The Dark" so much they listed it twice!
PRESS QUOTES "They return in excellent form with another guitar driven, spiky, pop anthem." - Tom Robinson Radio 6 On Hot Press Magazine's list of "Most Likely To Make An Impact in 2016" - Hot Press Magazine 'Glam-rock guitar indie pop at its best' - Nialler9 'Hooks that give you goose-bumps you could hang your hat off, adore this' - Hot Press Magazine 'This is good, this is really fucking good' - CeolCaint.com 'Infectious uplifting songs overflowing with punchy choruses and hooks' - Bestofmusicandfilm.com 'Hook filled power-pop, a real ear-worm' - EncoreNI.com 'Deadly new tune, like Breeders or Throwing Muses, if you're not instantly foot-tapping then you must be clinically dead' - Joe Donnelly TXFM "Rews are all about conjuring up choruses that are ready to ride the airwaves." - Hot Press Magazine 'One of Ireland's most promising tunesmiths' - Hot Press Magazine 'Track of the Day ' - BBC Radio Ulster 'Ultra high energy infectious alt rock' - YourHandsMusic Bouncy & Brilliant' - ** Indieminded**
---
View Profile